A Guide On Planning Your Backyard Wedding
WHY HAVE A BACKYARD WEDDING?
It will reflect the real you
Couples who choose to have a backyard wedding are often those who want a wedding that genuinely reflects them and avoids many of the trappings typically associated with the wedding industry. They are keen to bring together their closest friends and family members to witness and celebrate what is arguably one of the most important days of their lives. And where better to do that than in their own backyard!
Whether you want to have a backyard wedding in your own backyard or in the backyard of a family member or friend, as soon as you commit to this style of wedding, you reduce how much you need to spend on things like: venue hire; packages demanding you pay a certain amount per guest; décor and flowers; catering; car hire; and wedding attire.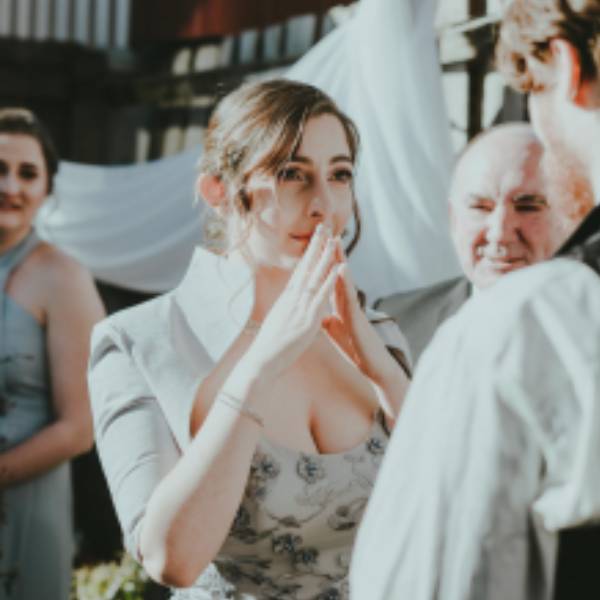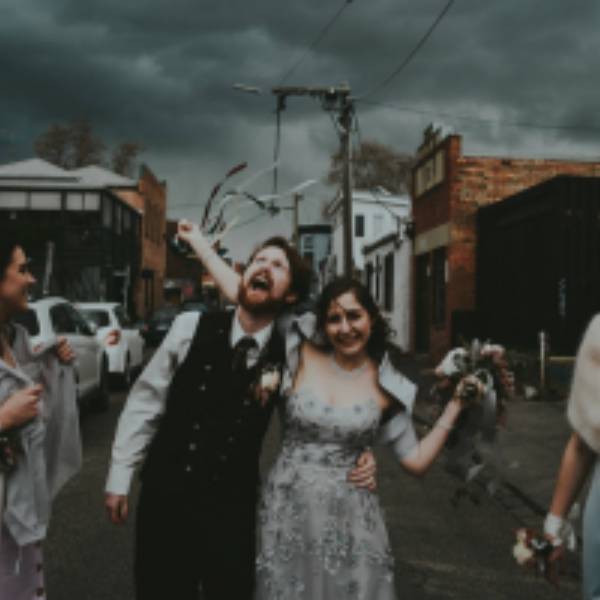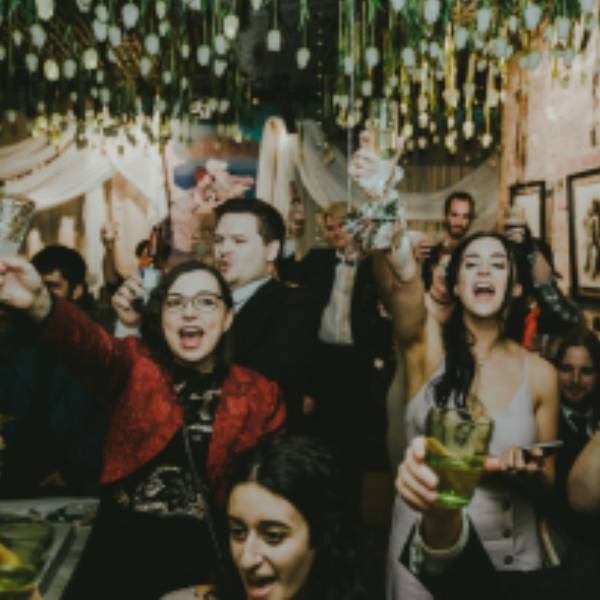 Of course, your pets can come!
Your pets are your family. They deserve to be at and included in your special day. Imagine trying to bring a pet to a wedding venue – there'd be so many layers of red tape, you'd normally just give up on the idea. And your poor old pet is left at home while you get married. But if you have a backyard wedding, there are no barriers to including them. They know the venue. In fact, if it's your backyard where you're getting married, they live there! And when they've decided they've seen enough people for one day and cosied up to as many as they wish to, they can simply go back inside their own turf and have a snooze.
Your day is your day, not the venue's
If you're having a backyard wedding, then you obviously have control over the availability of the backyard. It's that simple. One thing we know about traditional wedding venues is that they get booked out 18 months or more ahead, especially in the peak wedding season. And you can pay up to $8000 just for the pleasure of stepping foot inside the venue. In your own backyard, there's no such issue. Decide when you want to get married, put it in your calendar, and send out your 'save the dates'. You're on the way to getting married!
Do you need help to plan your wedding in Melbourne?
You can invite who you want and keep it as small as you want
Often, backyard weddings are smaller than those conducted in a wedding venue. They can range from a tiny celebration with a handful of guests to a larger gathering of perhaps 50 people – however many can fit comfortably in the backyard. One of the key determinants of the size of the backyard wedding will be the size of the backyard. You want your guests to be comfortable, rather than cramped, no matter how large your guest list. Just a note: it's important to make sure your backyard is accessible for people in wheelchairs – and that it's safe and smooth for people who are frail or lack mobility.
You know your backyard better than anyone else does. You've spent countless hours there, throwing the ball to your dog, enjoying a glass of wine, having endless barbecues, weeding the flower garden or vegetable garden and, of course, mowing the lawns. It's a place that reflects you. So, instantly, you'll feel relaxed and 'at home' there, which will take some of the nervousness out of your wedding day.
If you're having a backyard wedding, then you obviously have control over the availability of the backyard. It's that simple.
Other considerations . . .
One important thing to consider, if you're getting married in a backyard, is the weather. You must have a Plan B, in case it's extremely hot, or very windy, or if there's thunder and lightning or rain. So, perhaps think about what will happen if one of these weather events occurs – and it could easily occur. Will you have room in the house for all your guests to see and hear the ceremony? Will it impact on catering and other pre- or post-ceremony activities? Will you need to transfer to another location for your Plan B? And, finally, don't ignore it and think it won't happen. Whatever your hopes, you need a Plan B.
Getting the backyard ready
Is your backyard in a nice enough state for it to be the venue for your wedding? Do you need to do some repairs, alterations or maintenance? How major are they? Do you have the budget to do them? Do you have the time to do them? And, most importantly, do you have the willpower to do them? Are the weeds overgrown so much that it just seems like a task that's too daunting to fix? Is the backyard full of nice lawn or bricks or pot plants to make it attractive enough without the need to hire other things that might make it more attractive? All of these things are points to have discussions about, in the planning of your wedding.
Think about the power requirements of your backyard wedding. Will you need power for a sound system? Cooking and catering? Heating or cooling? Is your domestic power supply able to handle these needs or will you have to bring in a generator? And, if so, consider the noise of a generator standing in or close to your backyard. What will be the impact of that?
Think If you get on with your neighbours, consider inviting them to your wedding. If you're not so close to them, then at the very least, let them know you're going to be having a backyard wedding and there may be some extra noise generated by you and your guests. Give them plenty of notice so they can make alternative arrangements if they wish. And, after the day, write them or visit them to say thank you for their cooperation.
How many toilets are in your house? Will they accommodate the number of guests you're expecting? Will you need to hire a portable toilet or two? Consider accessibility again, in doing so. And don't forget – any extra toilets will take up more space either in or close to your backyard.
Additional resources to read: Porch.com
Get the latest wedding ceremony news, advice & tips
Sent straight to your email each month