The laws and regulations, traditions and rituals associated with marriage vary from one country to another. It's this that gives the institution of marriage a richness and history shared by no other equivalent societal institution.
Marriage in Australia is regulated by The Marriage Act 1961 and the Regulations that support it. It is a piece of legislation that is federally-based rather than state- or territory-based. That means it covers the whole of Australia and is implemented equally across the entire nation of Australia.
But for people coming to Australia to live or to holiday, there is often confusion about whether or not their marriage is recognised when they get here.
This blog seeks to clarify some of those misunderstandings about marriage in Australia.
Do you need help to plan your wedding in Melbourne?
Can we have our overseas marriage registered in Australia?
Marriages that are conducted overseas are registered in the country where they take place. A marriage can only be registered in one country – the one where the marriage occurred.
For example, a couple who approached me to marry them explained that one party to the marriage had previously been married to another person in Hong Kong. The marriage had been registered in Hong Kong. That person then migrated to the Philippines and worked there, but the marriage was never registered in the Philippines (obviously). The spouse of the surviving party died, ending the marriage.
The party who approached me asked if the 'conjugal status' of the other party whom they are wishing to marry was now 'never validly married' because the marriage was never registered in the Philippines. The answer is that the 'conjugal status' of the other party is 'widowed', as the previous marriage had ended because of the death of their spouse. That means the party will need to provide a copy of the death certificate of the spouse, to demonstrate that the marriage has ended.
Will our overseas marriage be recognised in Australia?
If the overseas marriage is legally recognised in the country where it took place, it will likely be legally recognised in Australia.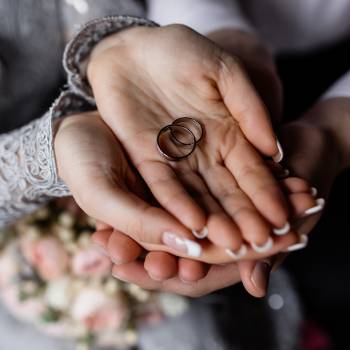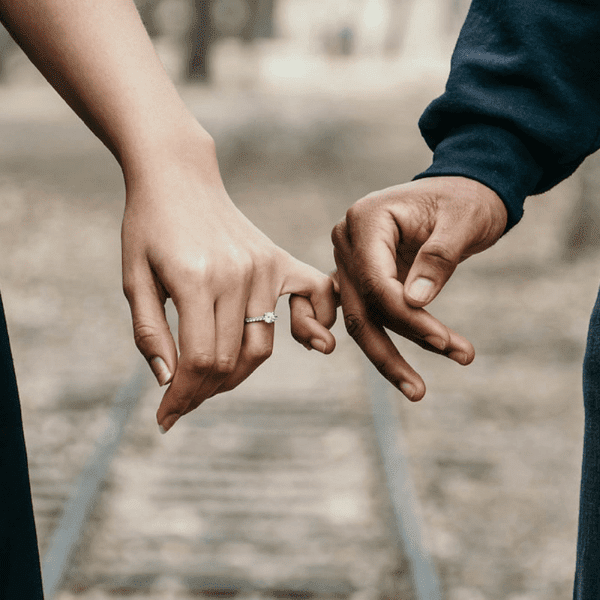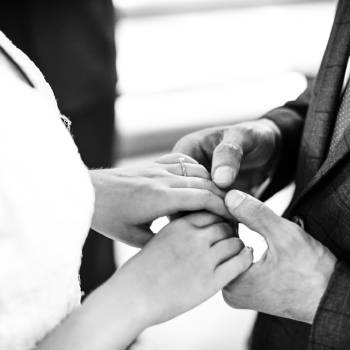 Under what circumstances would our overseas marriage not be recognised in Australia?
There are some circumstances where an overseas marriage would not be considered legal in Australia and, therefore, would not be recognised. For example if, when they got married:  
1. either or both people were still married to someone else 
2. either person was not of marriageable age – even though in some countries, children can get married, even when that child turns 18 years old their marriage would not be recognised in Australia 
3. the people were in a prohibited relationship – you can read more about this here.
4. there was no real consent – that is, either or both people were under duress or force, or were unable to give informed consent, when they got married. Informed consent means they agreed to get married after the concept and implications of marriage had been fully explained to them and they understood the procedure of getting married, the potential consequences of getting married, and the fact they had a right to agree or refuse to get married.  
Just to be clear: culturally arranged marriages are legal in Australia, as long as all the legal requirements of the Marriage Act 1961 and the Migration Act 1958 and their associated Regulations are met. In Australia, there is no legal requirement to be 'in love' with the person you marry. 
Forced marriages are not legal in Australia, because they don't meet the legal requirements outlined immediately above and here.
Can we get married in a court in Australia?
In Australia, you can't get married in a court. If you want a non-religious (or civil) marriage that might be carried out in a court in some other countries, you will get married by a registered civil marriage celebrant. You can check them out here and, if you click on VIC and enter my name (Price) in the search bar, you will see that I am registered marriage celebrant. I can marry you!
Do you need help to plan your wedding in Melbourne?
Getting married in a Registry Office
If you prefer, you can get married by the State or Territory government in their Registry of Births, Deaths and Marriages. In some ways, Registry Office marriages are the Australian equivalent of court-house marriages that some other countries have. Registry Offices have staff members who are authorised to conduct marriages only in those Registry Offices. 
Many civil celebrants offer a very similar legals-only ceremony option to Registry Offices, often with greater flexibility around how many guests you can have, time allocated, wedding photographers etc. And the fees charged by civil celebrants for a legals-only wedding are usually very similar to those of the Registry Offices.
How do I get a marriage licence in Australia?
The simple answer is that you can't! We don't have them in Australia. Just as we don't have courthouse marriages, we don't issue marriage licences. Australia has its own set of legal paperwork for marriages. Your celebrant will explain all of this but, just in case they don't, you can check it out here.
We got married overseas (outside Australia) and then migrated to Australia. Can we separate and get divorced in Australia? What are the laws around separation for people married outside Australia?
In Australia there is only one legal ground for separation and that is, that the parties have been separated for at least 12 months prior to the date of signing the Application for Divorce.
In order to be eligible to apply in Australia, you also need to be an Australian citizen or domiciled in Australia or resident in Australia for at least 12 months. What this means is that if you have lived here for at least 12 months and call Australia your home, you can apply for divorce here.
It is important to note that Divorce is simply the legal ending of the marriage. The other issues that flow from a relationship ending, such as arrangements for children, financial support, and property settlement, can be dealt with any time after you separate and can happen before you divorce.
If you divorce before finalising your property settlement, you then have 12 months to sort it out.
What are the steps we need to take to get divorced in Australia? And what's the approximate cost?
Once you have been separated for 12 months you can file an Application for Divorce. This can either be done as an individual application or jointly with your spouse.
The application is made to the Federal Circuit and Family Court of Australia and the filing fee is $990 or $330 if you have a healthcare card or are on a pension. If you have been married for less than two years at the time you apply you also need to obtain a certificate from an approved counsellor.
A simple step-by-step online guide is here.
Do you need help to plan your wedding in Melbourne?
Please note that the information provided in this blog is of a general nature and if any of these issues apply to you or raise questions for you, we encourage you to obtain legal advice.
This blog has been co-written with my friend and family law adviser, Jane Libbis. Jane is a lawyer, partner and founder at Umbrella Family Law. She has qualifications in Law and Counselling and enjoys working with clients who appreciate a professional that provides a friendly, emotionally supportive environment while working towards a positive outcome for their family law matter.
Jane understands the twists and turns of the post-separation journey and has watched children adapting to new arrangements. Jane enjoys assisting people with property and children's matters and also has a special interest in step-families, second marriages and people who are starting their new, post-separation, life after 40.
As a proud dog mum, she also enjoys assisting people with pet custody issues. Although Jane has spent her career working with people who are separating, she remains passionate about love, the colour red, all things heart-shaped and her two little fluffy dogs.
Get the latest wedding ceremony news, advice & tips
Sent straight to your email each month