W eddings are incomplete without the right kind of music. Well, technically that statement's an exaggeration, but weddings are always a great opportunity to embellish at least a little bit!
The perfect wedding music has the potential to make the ambience of a wedding. Weddings are a perfect crescendo of a lot of emotions. The bride walking down the aisle is one emotion and the groom seeing the bride for the first time in her wedding dress, is another.
Each of these emotions needs a separate kind of song to amplify the feelings. My experience as a celebrant has taught me that the wrong selection of wedding songs can spoil the entire vibe for the day. A wedding without music is like pancakes without the maple syrup; beautiful yet not complete!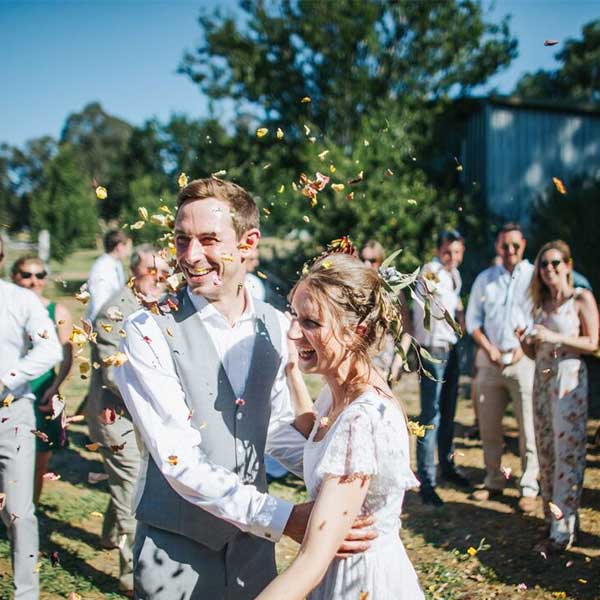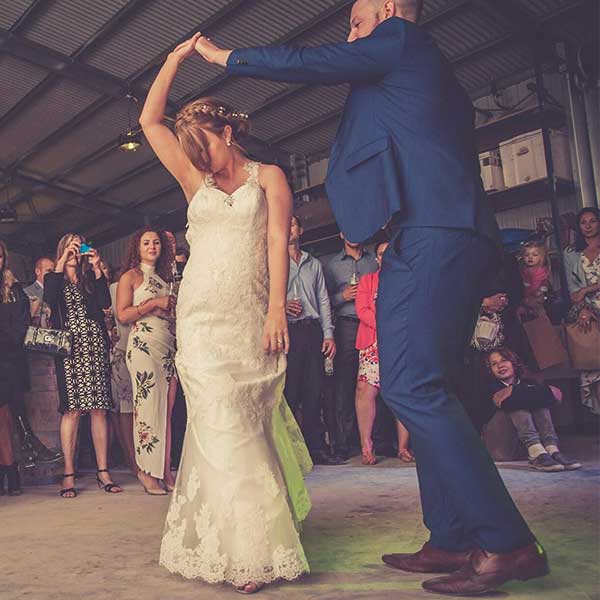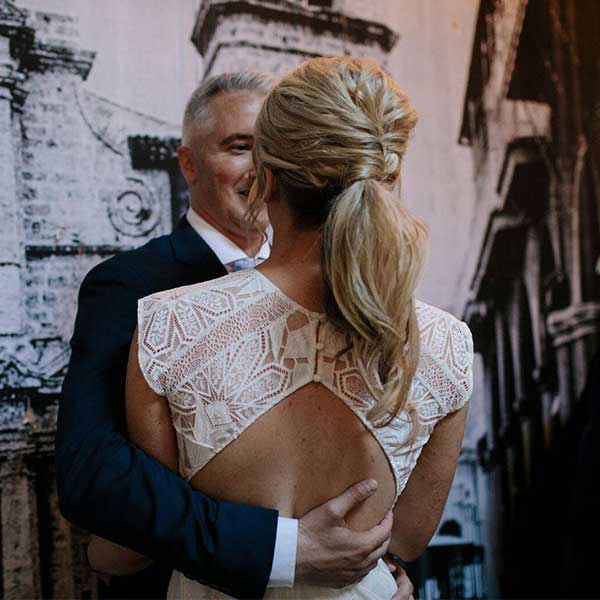 A Mix of Different Playlists for your Wedding Mood
1-Mingle music for guests as they arrive and mingle
Guests are the most important part of every wedding (apart from the couple getting married, of course). Couples want to share their wedding day with the people they care about and love the most. Guests come to a wedding with a lot of excitement and they bring joy to the wedding. They're there for a great time!  The music mix that works best as guests arrive is a playlist of songs that are quietly upbeat and that allow the guests to chat as they settle down and reacquaint themselves with each other.
2-Wedding entrance songs playlist for bride and groom
A wedding is not only an event, it's a production! The bride's entrance is arguably one of the most breathtaking and awe-inspiring moments of the whole wedding. This calls for some dramatic songs that enable the bride to make an entrance that's a statement. It's the time when all the eyes are on the bride as she walks up the aisle to be greeted by her groom and they both settle into the ceremony space. It makes for a highly emotional part of every couple's big day. It calls for songs that touch the right chords and mean something to the couple. Each couple has a beautiful love story that they celebrate on this memorable day. These songs are a testament to the story they share and cherish.
3- Signing of the marriage certificate songs
The signing of the marriage certificate is another really memorable part of a wedding. It usually occurs straight after the couple has said their vows and exchanged their rings. It is often the first time that day when the couple can relax and talk to each other in a chilled, informal (and, no doubt, relieved) way. By this time, the formal part of the wedding is over and so, depending on the couple, their signing music can be relaxed or can provide a genuine sense of occasion, as it's the time when the legal certificate of marriage is signed. It's also the time, of course, when the first congratulations are offered to the couple. The music needs to reflect whatever vibe the couple wants at this time of their ceremony.
4- Modern wedding songs with a twist
It goes without saying that there's no shortage of wedding songs – the trick is to find those that mean something to both of you and those that touch your souls. Here are some to consider, that has a bit of a twist . . .
Do you need help to plan your wedding in Melbourne?
5- Unique First Dance Songs Playlist
The first dance between the newly married couple is a moment that's waited for, not only by the guests but also, of course, by the couple. It's a pivotal moment of the couple's wedding celebrations. It's also a mark of their love and unity and the official opening of dancing – after it's taken place, everyone else can join in.
6- Father & Daughter first dance song Playlist
There are many dances that are incorporated into a wedding. Some of them are just for pure enjoyment. Some of them – like the first dance between a father and his newly married daughter – signify love and letting go. It's a wedding tradition that the bride's father will have his first dance with his daughter and, mid-way, hand off his daughter to her new husband, showing both the love between the father and daughter and the trust and acceptance he shares with his son-in-law.
7- Dance with Grandfather, brother, son, or perhaps a new step-son songs Playlist
As mentioned earlier, weddings a great excuse for a party – and for dancing. Some wedding dances celebrate new relationships; others cherish old ones. There can be dances between the bride and her loving grandfather or the new bride and her stepson. It's a subtle way of telling the other person that they're loved and accepted.
8- Mother & Son dance songs Playlist
Mothers share a unique relationship with their sons and they play many significant roles in each other's lives. It's emotional for a mother to know that their son is not a child anymore, yet they're happy to have someone new in their family who loves their son equally. These songs are meant to be emotional yet celebratory enough to keep the spirits and emotions running high.
The first dance between the newly married couple is a moment that's waited for, not only by the guests but also, of course, by the couple.
9- Dance Songs Playlist for all ages
Most of us love dancing, no matter our age, sex, background or cultural beliefs. Dance has the power to bring people together – and weddings do that effortlessly. Everybody is already in the mood for celebration and good music can only take things forward from there.
10- Wedding Reception Song Playlist
The wedding ceremony is over and everybody's danced to their heart's content. The next obvious thing to happen is for some comfortable seating and some great food while everyone unwinds. The wedding reception is an occasion to celebrate the completion of the wedding and to show hospitality to the guests. This is when the couple shows their gratitude to their friends and family as a married couple.
11- Trending Weddings songs by Artist
Ed Sheeran wedding songs
Elvis weddings songs
Jason Mraz wedding songs
Christina Perri wedding songs
Triple J hottest wedding songs
A wedding reception gives the couples the chance to play the latest wedding songs to keep their guests entertained throughout the night. Ed Sheeran's wedding songs are a class apart and manage to impress people of all ages. But, of course, there are other popular options available also.
12- Saxophone wedding songs
There's nothing more romantic than the silky smooth tone of a slow, jazzy saxophone playing in the background. Their magical sound puts people in the mood for some light swaying to the tunes and automatically brings a smile to people's faces.
Piano wedding songs are a class apart. They relax people without dampening the mood. And they allow a gentle conversation to happen, over a gorgeous meal. A good piano track will invite the guests to just unwind, smile and enjoy.
14- Wedding Singing Songs
Music in itself is great, but some are better than the others. You can play wedding singing songs that your guests sing along to. There are some great Spotify wedding songs that you can depend on.
Depending on your budget, some weddings include live wedding bands based as entertainment. Another option is to choose songs from some of the most iconic bands.
Get the latest wedding ceremony news, advice & tips
Sent straight to your email each month