Often, I get asked by couples to explain exactly what wedding vows are. It's not unexpected or surprising that lots of people don't know what vows are, particularly if they've not been married before or if they've not been involved in a civil marriage ceremony before.
Essentially, vows are promises or pledges you make to each other. There are several types of vows that can be included in a marriage ceremony. One of those types, the legal vows, are mandatory.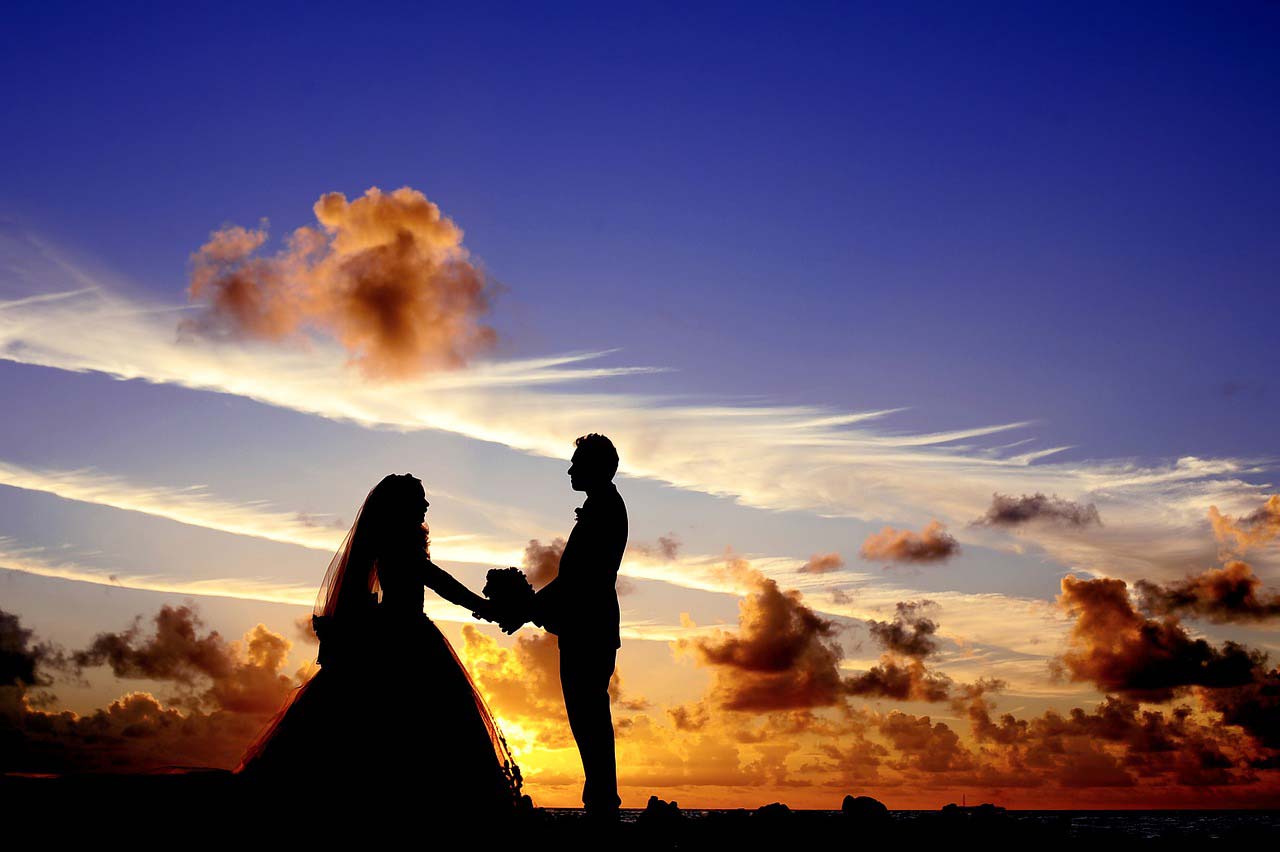 The Legal Vows
A marriage ceremony will always include, by law, the legal vows or words to this effect – which must be said by each person getting married: "I ask everyone here to witness that I, AB, take you, CD, to be my lawful husband (or wife or spouse or partner in marriage) and I ask everyone here to witness that I, CD, take you, AB, to be my lawful husband (or wife or spouse or partner in marriage". This is a requirement of the Marriage Act 1961 and is one of several factors that must be met in order for a couple to be considered legally married, in Australia.
The Personal Vows
Many couples also choose to make some other, more personal promises to each other straight after the legal vows – these are known as personal vows.
Usually, the personal vows begin with some nice words to each other that they have written before the ceremony. Often, these personal words are about how each person feels about the other; they might include some favourite memories of their time together; they might mention some of the awful habits they each have, as well as the gorgeous things that keep them loving each other; they might include how falling in love with their partner has led to a positive change in one of them; or they might tell of some challenges they've both overcome together, and so on.
Following that, the true promises or vows begin. These are promises that the couple commit to keeping. They can be as serious or as hilarious as you want. There are no rules about personal vows other than they need to be doable or achievable, they need to be authentic, and they need to reflect you as a couple.
Oh, and your personal vows can be combined with your ring exchange, if you're giving each other rings during your ceremony. For example, you can say your personal vows to each other as you put the wedding rings on each other's finger.
Can we keep our personal vows secret from each other?
Some couples like to inject an element of surprise by keeping their personal vows secret from each other until they say them on their wedding day. The go-between in this situation is your celebrant. They can help you write your personal vows, and will be able to provide you with heaps of samples, to give you an idea of what personal vows can look like. They can also be the mediator, if one of you writes vows that are very funny and the other writes vows that are completely serious; or if one of you writes two pages and the other writes a 10 lines. In both those cases, a good celebrant will make you both aware, without divulging the content, and then let you both decide if one or both of you need to change what you've written.
What's the difference between personal vows and "the asking"?
Lots of couples include three pieces – one after the other – in their wedding ceremony:
the legal vows
the personal vows
the asking.
The asking is a traditional part of the wedding ceremony. It's the part where the couple get to say to each other "I do" at the end of some words. Those words could be something like, "A, do you give yourself to B, to be (her / his / their) (husband / wife / spouse), to live together in marriage, to love, comfort and protect (her / him / them) in sickness and in health and, forsaking all others, keep only unto (her / him / them) as long as you both shall live?" Response: "I do!"
Your celebrant will be able to show you a variety of samples of The Asking, and you should feel comfortable in amending them to better suit your needs, if you choose to have an Asking.
Remember, only the legal vows are required by law. Whether you decide to have personal vows and an asking is completely up to you.