Y
our wedding day should be the best, happiest and most beautiful day of your life. However, it almost goes without saying that most modern weddings are also an awful lot of work to plan and prepare. From choosing a photographer to booking a venue, from building the guest list to writing your vows, the checklist for planning a wedding is lengthy, costly and enough to leave even the most level-headed individuals feeling high-strung and exhausted.
There is at least one factor of your wedding that shouldn't bring you stress, and that's hiring your civil marriage celebrant in Melbourne. In fact, in an ideal situation, your wedding celebrant will do the opposite and help diffuse the chaos of the stressful pre-wedding period. By choosing Bronte Price Civil Celebrant as your wedding celebrant in Melbourne, a calming influence is precisely what you will get!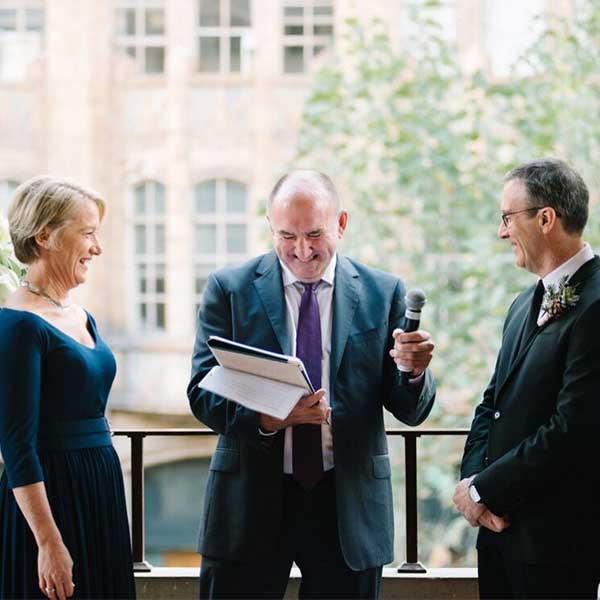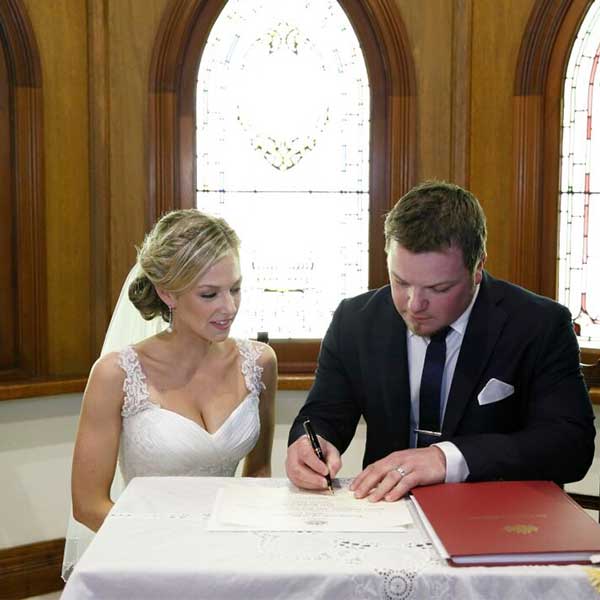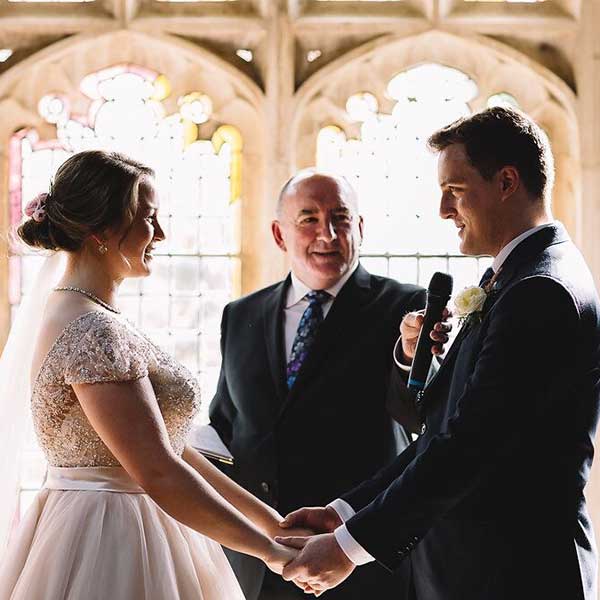 About Bronte Price Civil Celebrant
I have been working as a part of Melbourne's civil marriage celebrants industry for a little over a year now but have already made an impression on local couples—as well as their families, friends and wedding guests. I was inspired to become a civil celebrant after a conversation with a close friend, and this career path has turned out to be the perfect fit for me. Between my creative writing skills, eloquent demeanour as a public speaker and ability to calm couples and remind them to focus on the destination rather than the road that leads to it, I could be the perfect person to have in your corner as you prepare to wed your beloved life partner.
Do you need help to plan your wedding in Melbourne?
Why Choose Bronte Price as Your Civil Wedding Celebrant in Melbourne?
If your search for civil wedding celebrants in Melbourne leads you to Bronte Price Civil Celebrant, you can expect me to help you de-stress your wedding planning experience in numerous ways.
First of all, I will sit down with you and your fiancé and take an interest in learning about your relationship. This process helps couples to reflect on the stories they have shared together and to focus on why they wanted to get married in the first place, instead of getting bogged down in all of the expenses and 'To Do' list items that come with planning a wedding. Of course, these conversations also help me get to know you as a couple and to understand your vision for your wedding—both factors that lead to a more personal and fulfilling wedding ceremony.
By choosing Bronte Price Civil Celebrant as your wedding celebrant in Melbourne, a calming influence is precisely what you will get!
Secondly, I am extremely forthcoming about the rates for my services. Marriage ceremonies cost $795; commitment ceremonies cost $595; vow renewal ceremonies cost $450. These are the rates you will pay if you choose me as your civil marriage celebrant in Melbourne. There will never be any extra expenses or hidden fees—hurdles that often crop up in other areas of wedding planning. I believe that money worries only adds stress to weddings and takes away the magic of your big day, which is why I am candid with all couples about my rates.
Are you looking for a civil marriage celebrant in Melbourne who will calm your nerves, diffuse your stress and make it easier for you to enjoy the happiest day of your life? If so, Bronte Price Civil Celebrant is the person for the job! Call today on 0410 456 327 to enquire about my availability.
Subscribe to newsletter
Proin gravida nibh vel velit auctor